At its industry panel at Anime Expo 2022, Kodansha USA has announced a large slate of new manga and light novels that will be released around Spring 2023. Six digital titles will receive their first print releases while a set of new digital manga will be released in July 2022. 
Some of the new print manga to debut in stores in Spring 2023 include Welcome to Demon School! Iruma-kun, Seraph of the End: Guren Ichinose – Catastrophe at 16, and I Crossed-Dressed for the IRL Meetup among others. 
The digital-to-print manga releases will consist of: 
• Medaka Kuroiwa is Impervious to My Charms 

(by Ran Kuze)

• A Condition Called Love 

(by Megumi Morino)

• Twilight Out of Focus

(by Jyanome)

• The Great Cleric 

(story by Broccoli Lion, art by Hiiro Akikaze, and character design by sime)

• Am I Actually the Strongest?

(story by Sai Sumimori and art by Ai Takahashi)

• Quality Assurance in Another World 

(by Masamichi Satou)
The five new digital manga titles that will be released in July 2022 include: 
• Desert Eagle 

(by Ken Wakui) — on July 5

• My Wonderful World 

(by Mizuho Aimoto) — on July 5

• My Maid, Miss Kishi

(by Kano Kashiwagi) — on July 12

• Hella Chill Monsters 

(by Shuuji Takeya) — on July 19

• My Tentative Name

(by Takeru Okutsu) — on July 26
Here are the full details on Kodansha USA's upcoming print releases: 
---
The first manga series they have licensed is Osamu Nishi's Welcome to Demon School! Iruma-kun. It was first serialized in Weekly Shounen Champion on March 2, 2017. 25 tankoubon volumes of the series have been published in total so far. 
The manga has also inspired a long-running television anime series from Bandai Namco Pictures that first aired on October 5, 2019. A fourth season will debut in October 2022.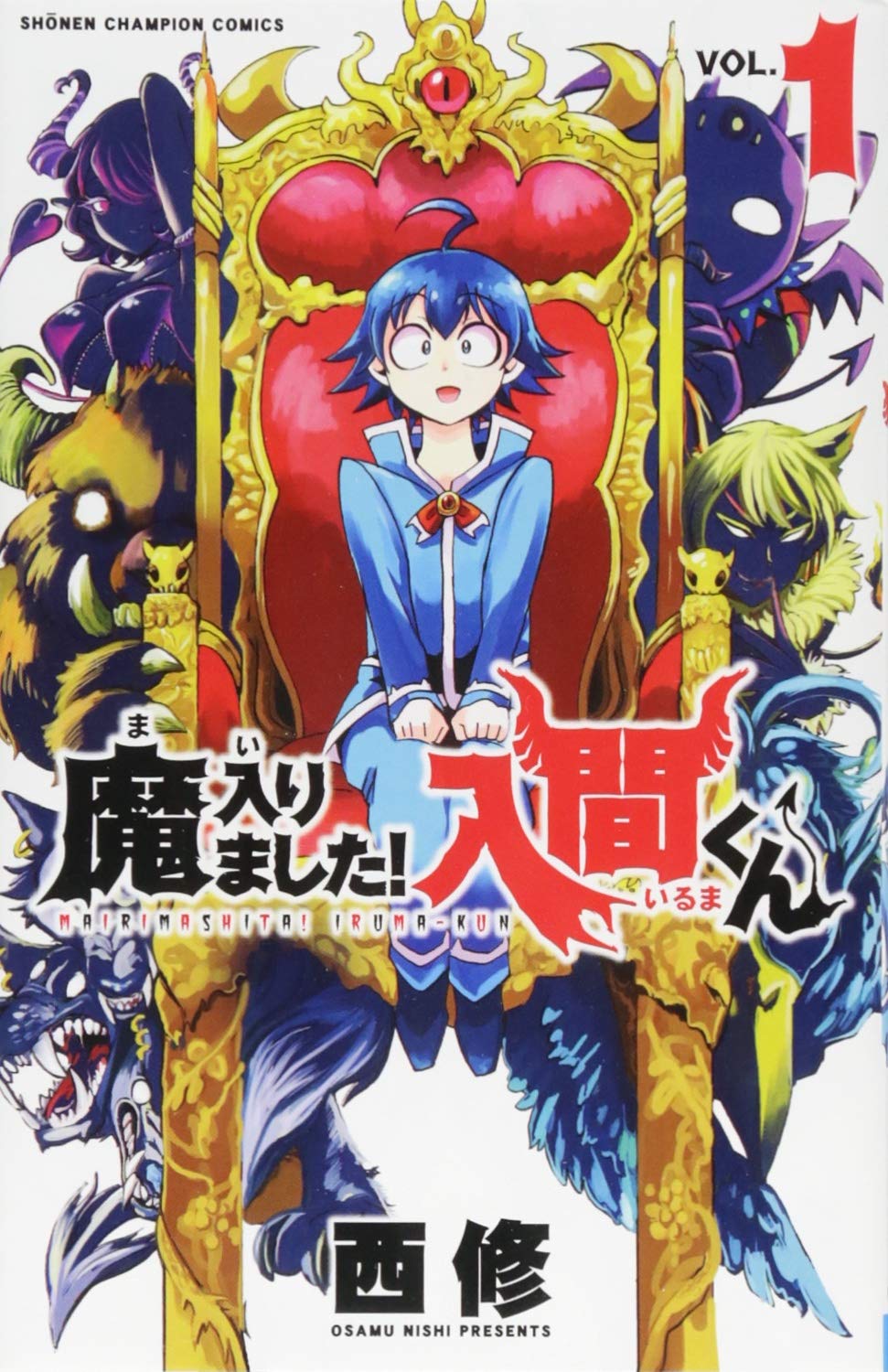 Welcome to Demon School! Iruma-kun is described as: 
Iruma Suzuki has always been eager to please, even at the cost of his well-being. Worst yet, he's the son of two selfish parents who end up selling him to a demon. Thanks to their totally irresponsible actions, Iruma has found himself living in the Netherworld, where he must live and attend school as the grandson of an older demon. Luckily, his new, doting grandfather is there to help, but Iruma will have to figure out how to blend in with his demonic classmates or risk getting eaten. All he needs to do is subjugate rival classmates, summon familiars, and do other typical demon things while never revealing that he's human… Piece of cake, right?
---
A manga adaptation of Seraph of the End: Guren Ichinose: Catastrophe at Sixteen will also be released. The prequel spinoff of the Seraph of the End series ran in Monthly Shounen Magazine from June 6, 2017 to February 4, 2022. 12 tankoubon volumes have been published in total.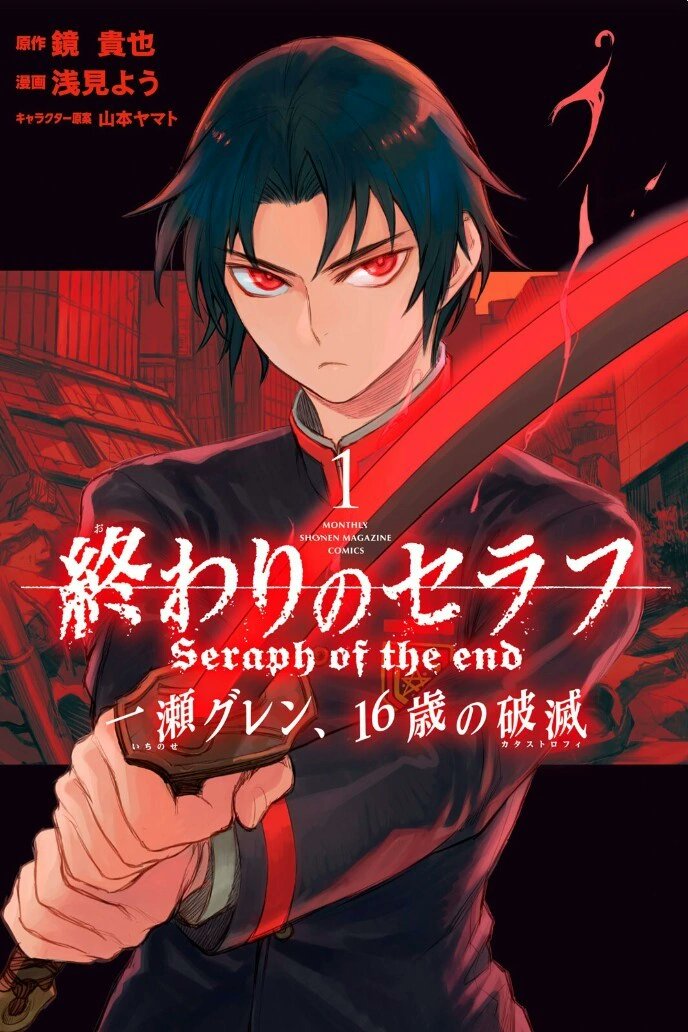 The manga's story is described as: 
A short while before the apocalypse, 15-year-old Guren Ichinose enrolls at Daiichi Shibuya High, a magical training school. Witness his trials as he must hide his true strength even as he is trampled on at a school for the insufferably privileged.  
---
Teki Yatsuda's The Yakuza's Bias was first launched on Pixiv's digital manga service Comic POOL on June 11, 2021. Ichijinsha released the first tankoubon volume of the series in November 2021.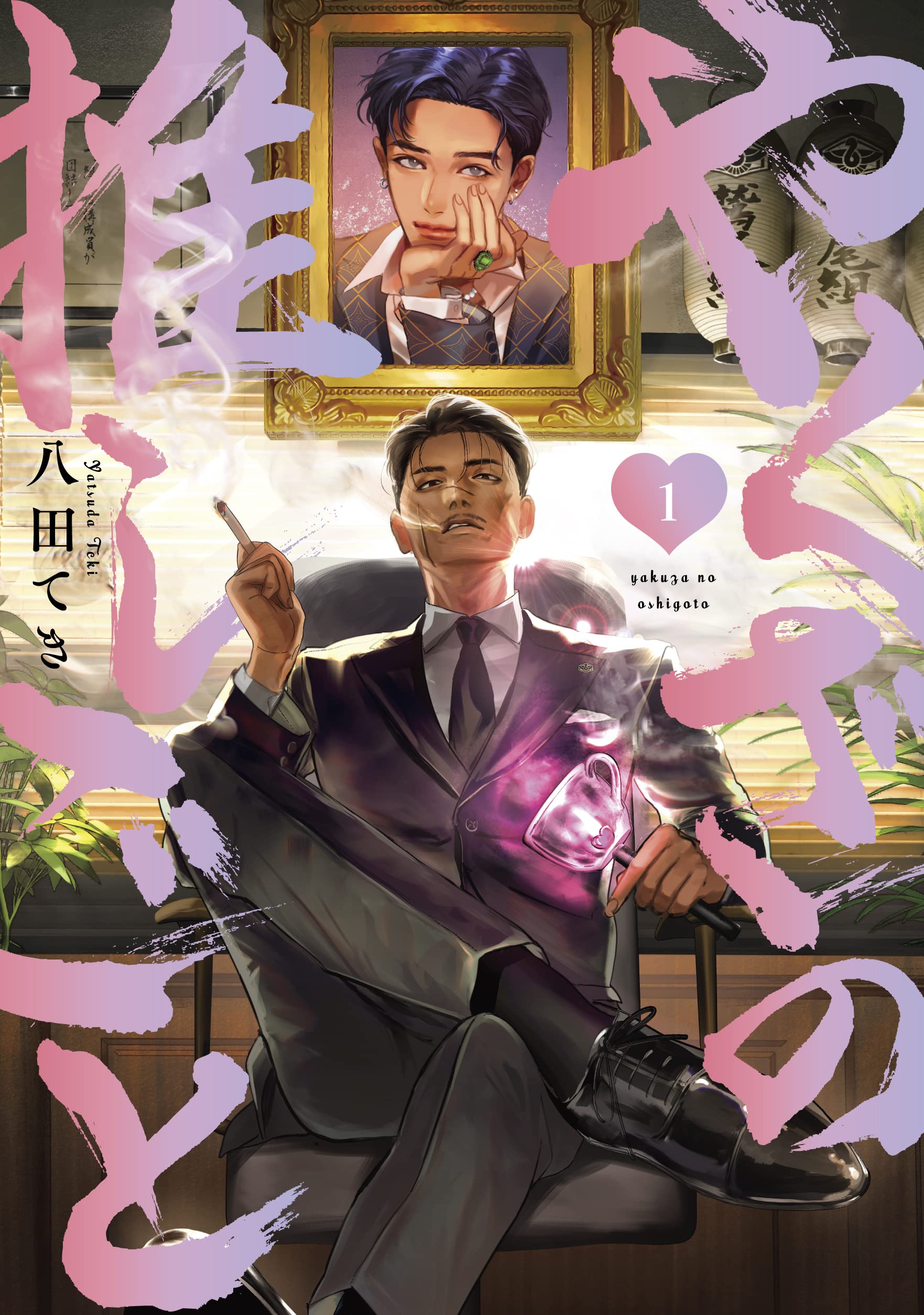 Yatsuda's manga is described as: 
A yakuza enforcer becomes the gang world's biggest K-pop stan in this cult comedy manga that went from webcomic to sleeper hit in Japan! Perfect for fans of Way of the Househusband, Phantom of the Idol, or Spy x Family.
---
Lovely Muco is a slice-of-life manga series created by Takayuki Mizushina that ran in Kodansha's Evening magazine from April 12, 2011 to September 23, 2020. 17 tankoubon volumes of the series have been published in total. 
The manga has inspired three short-anime seasons that aired on Fuji TV. Crunchyroll picked up the third season for streaming as it broadcasted in Japan. 
Lovely Muco is described as: 
Lovely Muco is a story that depicts the lovely everyday life of Komatsu-san, a glassmith, and his pet dog Muco. Muco's wish is that Komatsu-san could become a Shiba breed dog! 
---
Previously licensed by Sol Press, Kodansha USA will release FUNA's Saving 80,000 Gold in Another World for My Retirement light novel series for the first time in English. FUNA first launched the series on Shousetsuka ni Narou in November 2015. Kodansha later picked up the series for formal publication in June 2017 with new illustrations by Touzai. Six tankoubon volumes have been published in total so far.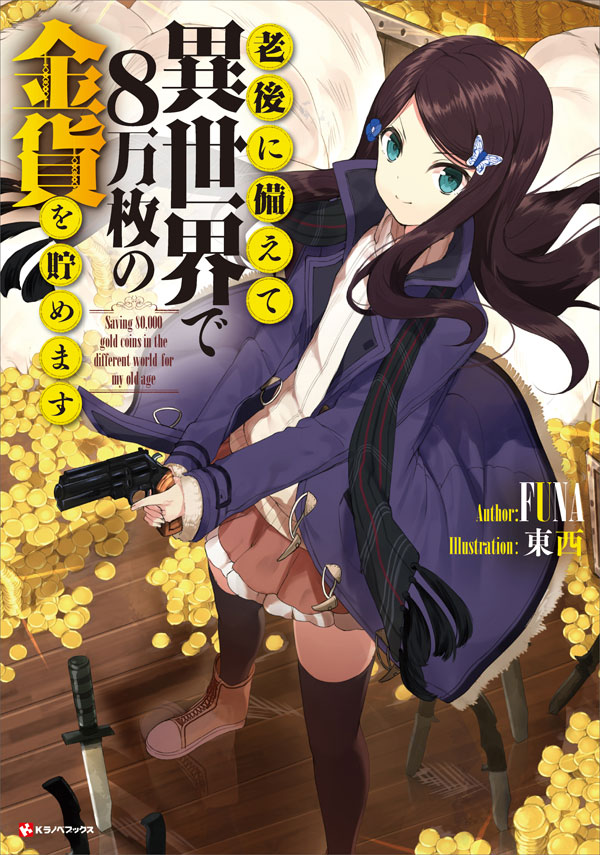 The light novel is described as: 
One day, Mitsuha falls off a cliff and is transported to a medieval Europe–type world! After a near-death encounter with a pack of wolves, she then realizes that she's able to transport between two worlds—this one and her own. Taking advantage of this ability, Mitsuha decides to live in both worlds and calculates that she'll need 80,000 gold coins to be able to retire! Mitsuha now has to come up with different ways to collect her gold coins!
---
A new omnibus edition of Tetsuya Tsutsui's Prophecy thriller manga will be re-released in English. Vertical previously licensed and published all three volumes of the manga series. It was serialized in Shueisha's Jump X magazine from July 25, 2011 to August 10, 2013. 
Shueisha published three compiled book volumes for the manga. Vertical previously licensed the manga and published all three volumes. A spinoff manga was later launched by Tsutsui on April 10, 2014 with new illustrations by Fumio Obata. Prophecy has also inspired a live-action Japanese film adaptation and television drama series in 2015.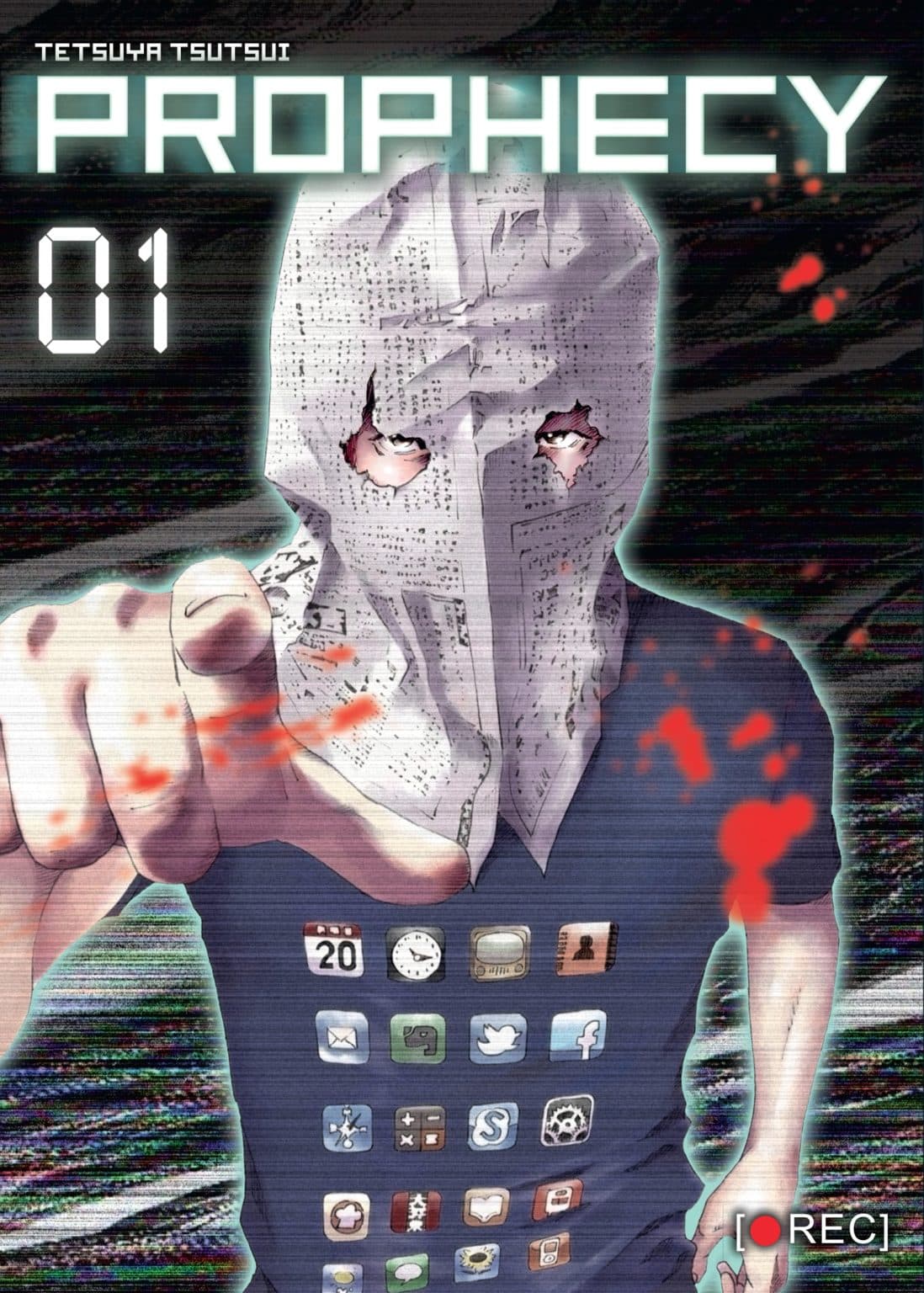 The manga series is described as: 
A newspaper-masked vigilante who broadcasts his acts of vengeance before committing them. A newly-formed police division tackling the new frontier of internet-based crime. As the Sun rises on the Era of Information, can a group of people who found themselves at the bottom of the food chain rattle society through the web and avenge a fallen friend?
---
Kurano's I Cross-Dressed for the IRL Meetup manga series was first launched on pixiv Comic in December 2020, and later in Monthly Shounen Sirius magazine's Twin Siri series on January 12, 2020. Four tankoubon volumes have been published in total so far.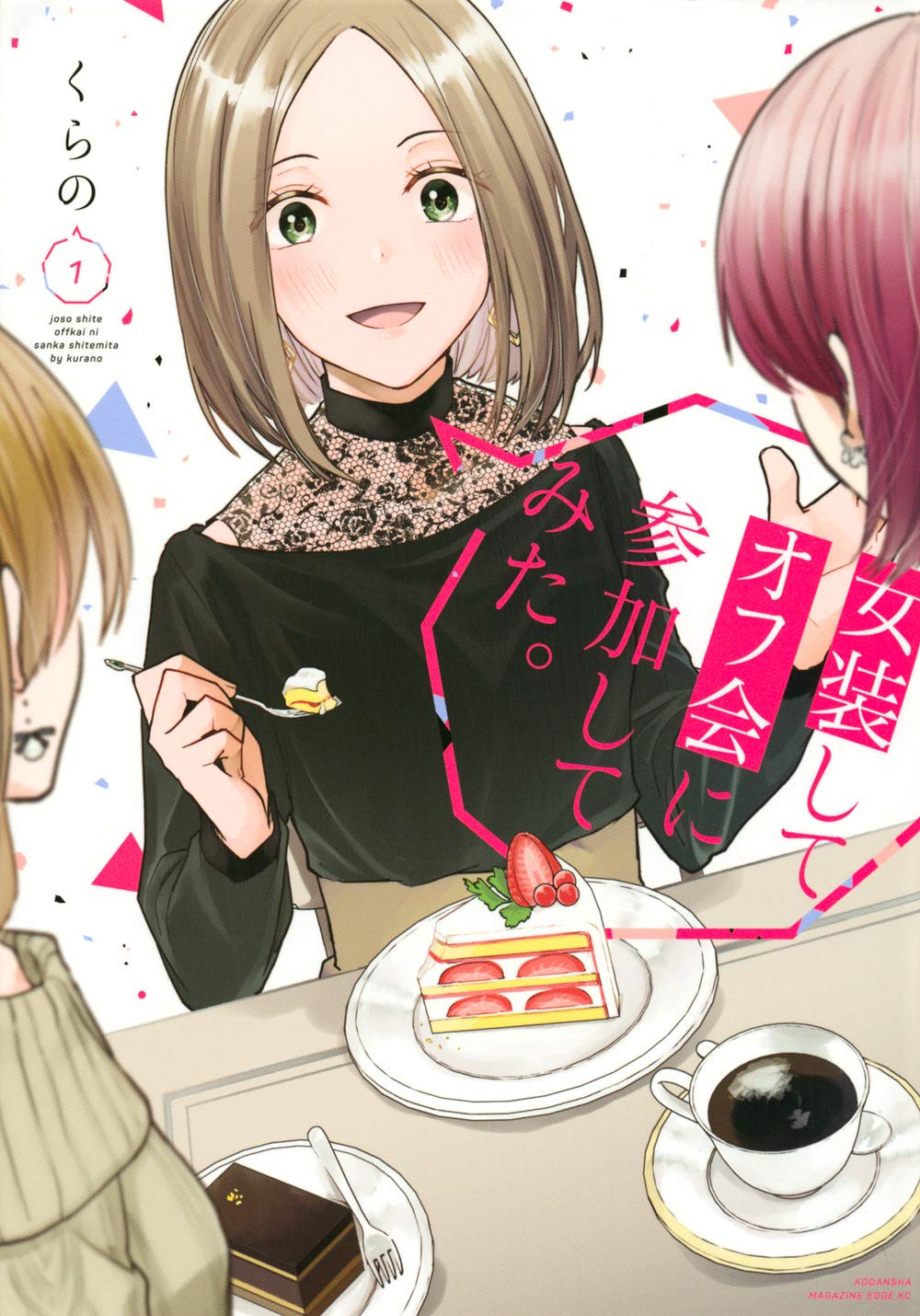 The series is described as: 
"Cocoa" has made three best friends in her online game, and she's excited to meet them in real life at a dessert café for the first time. The only problem: She's actually a man who's been lying to them. What begins as a tense manga about online life quickly turns into a lighthearted comedy about friendship, gender, and forgiving yourself and others.
---
Another manga title set for its first English release is Tsugumi Project by Japanese artist ippatu. French publisher Ki-oon published the series in 2019, with Kodansha's Young Magazine later serializing the series in January 2021. Five physical volumes have been released in total so far.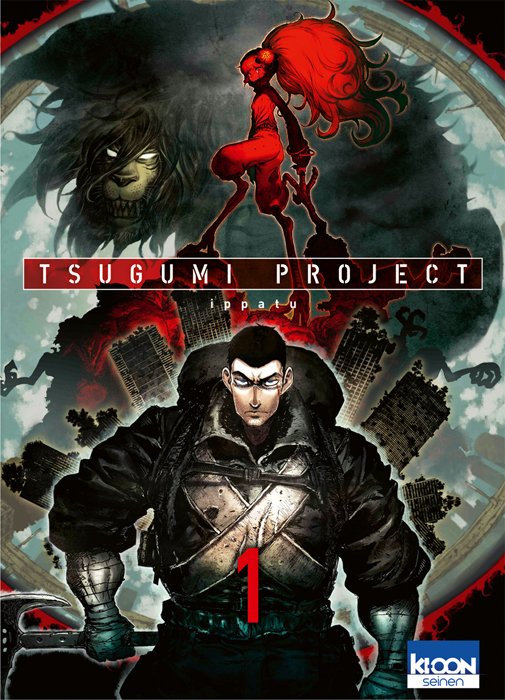 Tsugumi Project is described as: 
In the far future, a soldier named Leon is taken from his family on a trumped-up charge and dropped into a suicide mission: Recover a dangerous weapon from a deadly place — a place ruled by huge, irradiated, mutated monsters —a place once known, 200 years ago, as Japan. He and his teammates aren't expected to survive this place. One of the scant pieces of information they have is the weapon's name: Tsugumi.
---
A special illustrated version of Kyouka Izumi's classic Japanese novel The Surgery Room will be released for the first time in English. Artist Honojiro Towoji contributes artwork for the newest edition of the novel.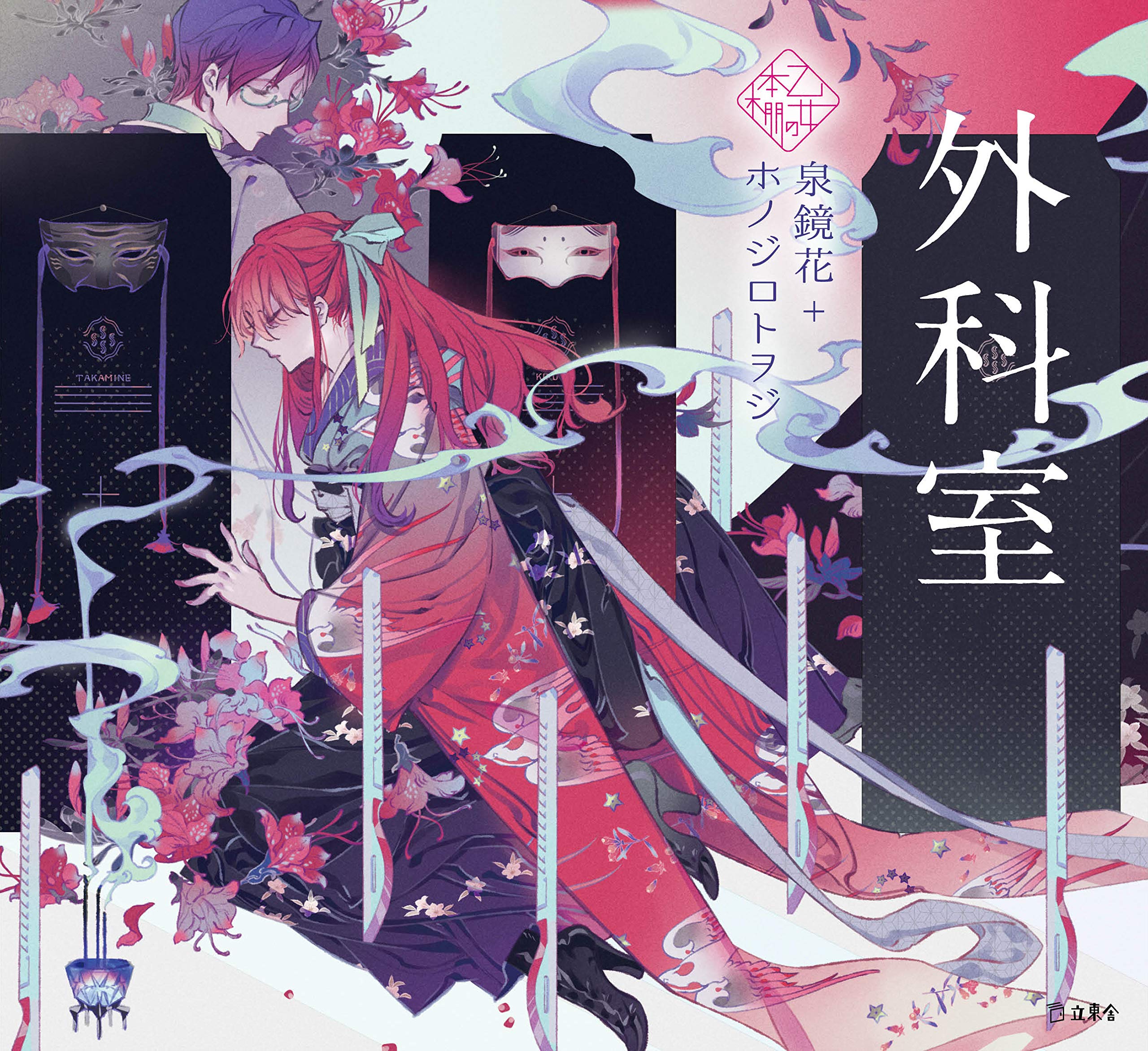 The story of Izumi's novel is described as: 
"But you couldn't have known!" A mysterious encounter in the surgery room leads back down the paths of memory, after a young woman refuses anesthetics to protect her secret… Kyouka Izumi's 1895 classic is a mysterious, wrenching tale of doomed love.
---
Source: Press Release